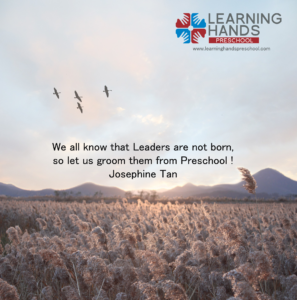 Why Invest in Learning Hands Preschool?
Invest in Education and make a difference in children's lives. Future leaders are groom from young. The first few years of a child's life are the most important as it builds the foundation in shaping a child's future. By investing in Education, it is a business that brings profit and at the same time contributes to the larger community and society in building future leaders. This will make your investment purposeful and meaningful.
Learning Hands does not only provide preschool education but day care program as well. This provides assurance for the working parents that their child is in a safe environment. Besides having their child well looked after at the day care, Learning Hands cosy center also provides afternoon activities to keep the child engage. Day care needs would continue to grow as the trend of having both parents holding a day job is a requirement in most big cities across the world.  The young generation families needs will be a key element for a successful education business.
Learning Hands curriculum is developed by a group of qualified, trained and experience Early Childhood professional educators from Australia, China, Singapore and Indonesia.
Learning Hands has developed an operating procedures that ensure the education service is well operated and served.
We provide extensive principal and teachers training program.